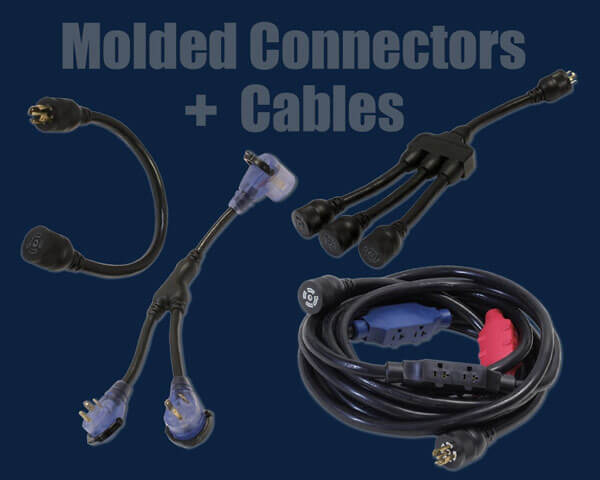 Robust construction with no-fail molded strain-reliefs.

Products available in both round STW cable and festoon cable.

Available in booth stringer, doghouse & thru-box configurations.

Available with L21-20, L21-30 & 3521/3523 molded connectors.

Custom-molded adapters available with a variety of connectors.

Custom-molded "Y" splitters & molded "W" splitters.

Adapters & splitters available with RV, boat & construction connectors.

Other molded connector & cable products quoted on request.